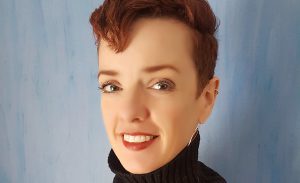 Mary Ann Bradley is ready to start a new chapter of her life. As a member of the prestigious Zenon Dance Company for 12 years, a two-time recipient of the McKnight Fellowship for dancers, and one of Dance magazines "25 to watch" in 2014, Bradley has been a luminary of the Twin Cities' dance scene for over a decade. She is now focusing on bringing her considerable talents to the classroom. Bradley began the M.Ed. and Initial Teaching license program in Arts in Education in the Department of Curriculum and Instruction this past summer and is finishing up her final season with the Zenon Dance Company.
Zenon's artistic director, Linda Andrews, said that Bradley "excelled in teaching troubled and disadvantaged youth" as part of the company's outreach program. "She gave them her full attention and care."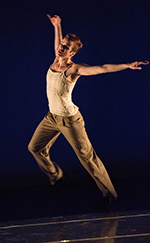 The award-winning dancer chose to earn her teaching license in dance education to offer more students the opportunity to experience dance as an art form. "The public schools are the most effective way to reach students who might not otherwise have access. Obtaining my teaching license was a practical necessity towards this goal," said Bradley, adding that "the fact that the program was able to be completed in one year was also appealing."
Bradley found out about the program after attending a talk by program faculty, Betsy Maloney. She was impressed by Maloney's "candid personal storytelling and thoughtful approach to dance education." Additionally, Bradley felt the program aligned with her belief in "the capacity of dance to offer direct experience with collaboration, critical thinking, and communication."
While she still hopes to continue her work with the Zenon Dance Company on a project basis, Bradley's career goals have shifted. She now is focused on sharing her love of the art form by "teaching students the joy of moving freely and expressing themselves through dance."
Learn more about the teacher licensure programs offered in dance, theatre, and the arts.