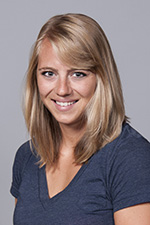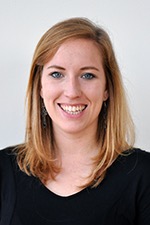 Two Kinesiology doctoral candidates are finalists in CEHD's Research Day competition, Three Minute Thesis (3MT), which will be held March 28  from 10-11 a.m. in the McNamara Alumni Center Johnson Room.
Morgan Betker (exercise physiology emphasis) and Madeleine Orr (sport management emphasis) will be competing with six doctoral students from across the college for the first prize of $500. Prizes of $250 will go to the runner-up and people's choice. The finalists were chosen from a preliminary round competition held last week.
Ms. Betker's presentation is "Cardiovascular Health and Occupational Stress in Police Officers" and Ms. Orr's presentation is "The rhetoric vs. the reality of sport event legacies."
3MT is an annual competition held in over 200 universities worldwide. It's designed to challenge Ph.D. students to present their research in just three minutes in an engaging format that can be understood by an audience with no background in their discipline. The competition is intended to help students develop a presentation on their research and hone their academic communication skills to explain their work effectively to a general audience.
Judges in the CEHD competition are Karen Kaler, University Associate; Mary Tjosvold, local entrepreneur, author, and humanitarian, and CEHD alumna; and Dr. John Wright, professor of African-American and African Studies in the College of Liberal Arts.