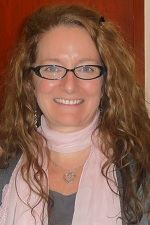 This year, faculty in the Second Languages and Cultures Education program area in C&I have been called upon for their expertise  in several bills going forward to reform education practices for English Language Learners (ELL). Their hard work is paying off.
After several testimonies at the State Capital education committee hearings, a new bill is moving through the legislature. This bill would encourage multilingualism among all students and foster the maintenance and development of immigrant students' home languages as a resource for learning academic content throughout their school day. This bill supports an additional year of funding for English learners who need it with a focus on developing multilingualism and ensuring academic success.
Quoted in a report on Minnesota Public Radio, Professor Martha Bigelow states, "What the research shows is that truly being able to use their home language, in a lot of the ways that this legislation is supportive of, will make them better English speakers and able to learn content more quickly."
Read the MPR story here, and catch up on SLC work with the legislature here and here. To learn more about SLC academic programs, please visit the SLC program area page.