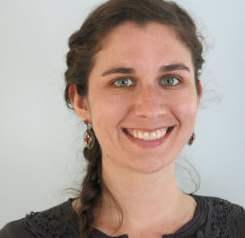 Angela Narayan, an alumna of the Institute of Child Development (ICD), is a 2018 recipient of the College of Education and Human Development (CEHD) Alumni Society's Rising Alumni award.
The award recognizes CEHD alumni each year who have achieved distinction early in their career, demonstrate leadership, or show exceptional volunteer service.
Narayan earned her Ph.D. in child psychology from ICD in 2015. She now is an assistant professor of clinical child psychology at the University of Denver, where she also directs the PROTECT Lab, which studies the transmission of parenting behaviors and family dynamics through multiple generations. In her career, Narayan has focused on serving communities in need, as well as families facing poverty, mental health issues, and high levels of stress.
"Words cannot express the pride and delight in mentoring remarkable students like Angela. She exemplifies the passion, intellectual energy, commitment to meaningful research, and community engagement that we cherish in the Institute of Child Development," said Ann Masten, Ph.D., a Regents Professor, Irving B. Harris Professor of Child Development, and Distinguished McKnight University Professor in ICD. "In April, I had a fun visit to her new lab at the University of Denver, meeting her students and learning more about the exciting work they are doing on risk and resilience in young families. It was a thrill to discuss thorny resilience research issues with the next two generations of developmental scholars."
Along with Narayan, Korina Barry and Meghan Hickey, who earned undergraduate degrees in child psychology at ICD, were also named Rising Alumni this year. Barry earned a B.A. in child psychology in 2009 and is currently the director of outreach at the University of Minnesota's Center for Advanced Studies in Child Welfare. Hickey graduated with a B.S. in child psychology in 2004 and now works as a special education supervisor for Robbinsdale Area Schools, where she leads and mentors special education teachers.