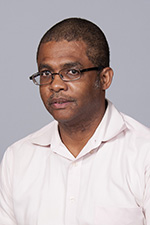 In 1991, Ernest Davenport, now an associate professor and director of graduate studies in the Department of Educational Psychology, started a free ACT prep program to help underrepresented high school students prepare for the ACT. Supported by grants and volunteers, the program is a partnership with the University of Minnesota chapter of Alpha Phi Alpha, the first intercollegiate Greek-letter fraternity established for African American men.
27 years after founding the program, Davenport is stepping down from his leadership role, a transition that was highlighted in a recent article by the Minnesota Daily, Fraternity's ACT prep program finds its footing. Davenport is confident that the program will continue without him. He told the Daily, "Many participants in the program end up leading it later on which is unique."
Thank you, Dr. Davenport, for your continued work toward educational equity in our communities!