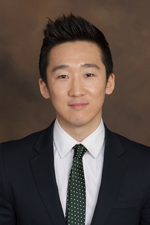 Sung Tae Jang has been selected to receive the 2018 Outstanding Dissertation Award from the American Educational Research Association (AERA) Special Interest Group: Research on the Education of Asian and Pacific Americans (REAPA) for his dissertation, Student Experiences and Educational Outcomes of Southeast Asian Female Secondary School Students in the United States: A Critical Quantitative Intersectionality Analysis.
This award recognizes a scholar whose dissertation has had a significant impact on our understanding of Asian American and/or Pacific Islanders in education and will be presented in April at the annual business meeting in New York City.
Sung Tae is a doctoral student in the educational policy and leadership track in the Department of Organizational Leadership, Policy, and Development (OLPD).