Increasing student fluency in world languages and providing educators with innovative technology are the goals of a new partnership between the University of Minnesota's College of Education and Human Development (CEHD) and EMC Publishing. This collaborative partnership will build EMC Languages, a new online environment for teaching and learning world languages in K-12 classrooms. The partnership between EMC and the CEHD Learning Technologies Media Lab is part of a 10-year exclusive agreement that includes collaborative design and development, K-12 classroom integration and support, and ongoing design-based research.
The goal of this first-of-its-kind partnership is to improve educator effectiveness and student proficiency in the world language arena, since statistics show that only 18 percent of Americans report speaking a language other than English, while 53 percent of Europeans can converse in a second language.


The EMC Languages online learning environment will include video-based platforms Avenue and Flipgrid, created by the LT Media Lab and proven effective in postsecondary American Sign Language classrooms.
EMC Languages builds upon and extends research-based language learning platforms created by the LT Media Lab by leveraging EMC Publishing's world language instructional content in an easy-to-use environment designed to drive educator effectiveness and student fluency. Students will discover languages and cultures, expand their knowledge beyond the textbook and written test, and perform what they've learned to achieve proficiency.
EMC Publishing will pilot EMC Languages in the fall of 2013 and the full environment will be available in early 2014.
"This is a unique partnership for our LT Media Lab and an example of the kind of technology transfer the University is committed to creating," said CEHD Dean Jean Quam. "We are proud to see our research-based design and development work reaching the marketplace and serving the public good."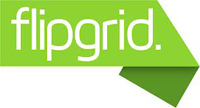 For the past year, EMC and the LT Media Lab have collaborated on the re-design, technology expansion, and K-12 specific development of Avenue and Flipgrid. Avenue allows an educator to conduct a one-to-one assessment of a student's performance via webcam by creating custom tasks based on EMC's rich library of curricular media to capture, evaluate, archive, and visualize progress. Flipgrid is a more informal, video-based discussion platform that encourages students to discuss and reflect upon questions and topics sparked by their educator.
"EMC Languages is not about simply extending textbooks into an online environment," said Charles Miller, associate professor in the Department of Curriculum and Instruction and co-director of the LT Media Lab. "Avenue and Flipgrid take educator feedback and classroom collaboration to a new level and give teachers a better way to connect with and earn the trust of their students. It's all about bringing kids from the back of the class to the front row."
"As a nation, we face a series of challenges related to our world language deficit. Our focus will be to help world language educators meet these challenges by providing them with a simple and engaging learning environment that's easy to use and builds student competency," said Eric Cantor, chairman and chief executive officer of New Mountain Learning. "The future of fluency depends on motivating students to practice and perform, and to learn in ways that transcend vocabulary words and verb conjugation. The long-term goal of our partnership is to keep students engaged in world languages beyond the basic requirements."
EMC Languages will be intuitive and flexible and fully integrated to flow with any approved curriculum. Educators can subscribe to the entire suite or only those elements most relevant to their classrooms. The platforms are simple to use, enabling an educator and student to create and complete a task in three minutes.
For more information, visit www.emcl.com.
Read the Star Tribune/Associated Press story.