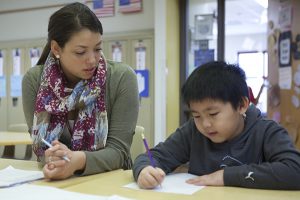 The University of Minnesota College of Education and Human Development (CEHD) is ranked 12th among public professional schools of education, 21st among all schools, in the 2018 U.S. News and World Report rankings of graduate schools. CEHD maintains a #8 ranking in special education and moves up to #9 in educational psychology. CEHD's developmental psychology program (Institute of Child Development) is #1 in the country.
CEHD is a world leader in developing innovative programs to address opportunity gaps in child development, teaching, and learning. Consider its outstanding partnership programs with school districts in Minnesota that apply evidence-based teaching methodologies to strengthen schools. Note also the impact of recent groundbreaking research on autism, which has uncovered new patterns of brain development in infants. CEHD's productivity last year included $44.3 million of externally funded research.
"Our college continues to reach new heights of excellence in graduate teaching, research, and outreach," said Dean Jean K. Quam. "We are focused on improving the lives of students across Minnesota, the nation, and the world."
Learn more about CEHD's top-rated master's and doctoral programs.
Rankings methodology: U.S. News surveyed 379 schools granting education doctoral degrees. It calculates rankings based on quality assessments from peer institutions and school superintendents nationwide, student selectivity, and faculty research and resources, which includes student/faculty ratio and faculty awards as well as support for research.