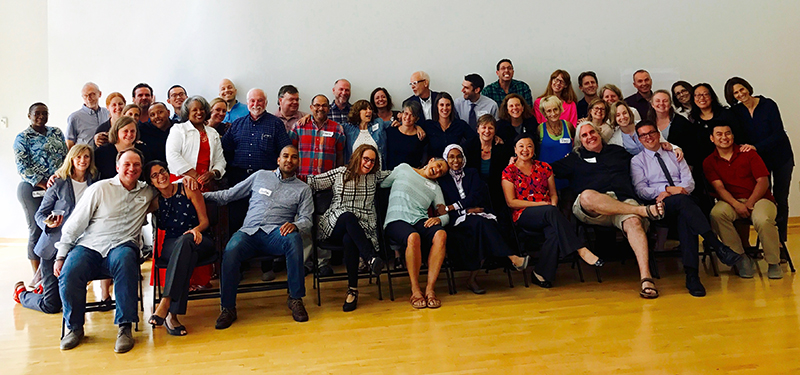 Faculty and staff in the Department of Curriculum and Instruction kicked off the school year with their annual retreat, but the topics of the day were not the usual plans and announcements. Instead, the department sat down to discuss the departmental climate as it relates to race, bias, and diversity.
The conversations were facilitated by Samuel D. Museus, Director of the National Institute for Transformation and Equity at Indiana University, Bloomington and Kimberly Truong, Director of Diversity and Inclusion at the Harvard T. H. Chan School of Public Health.
"We hope that this will be a transformative experience and lead to an even stronger and more cohesive community within the department," Museus wrote.
After the retreat, the staff and faculty are prepared to continue working on bringing topics of race and bias to the forefront and plan to address areas in the curriculum where equity can be more deeply interwoven into the instruction. "As as an outcome of the retreat, the Second Language Education program has begun process for systematic review of curriculum so that the goals of social equity, multilingualism and racial justice are highlighted throughout coursework and program planning," notes Professor Kendall King.
Many in the department expressed optimism for the coming year after the constructive dialogues.Teaching Specialist Linda Buturian noted that "when we share our stories, when we feel heard, it makes things lighter."
Learn more about the Department of Curriculum and Instruction's commitment to diversity and social justice.