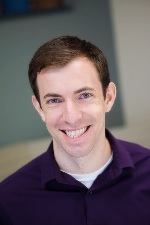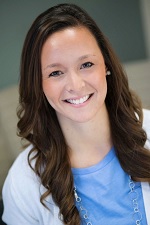 Two Curriculum and Instruction graduates, Joe Cosette and Roshan Anglin, were recently awarded the prestigious Knowles Science Teaching Foundation (KSTF) 2014 Teaching Fellowship. The five-year fellowship is awarded to early-career STEM teachers who demonstrate the potential to develop the content knowledge needed for teaching, exemplary teaching practices, and the qualities of a teacher leader.
Fellows receive teacher development and membership to a professional organization of the fellows' choice, participate in an online community, attend annual meetings, and work one-on-one with a KSTF Program Officer. In addition, fellows are eligible to receive summer stipends, teaching materials grants, leadership grants, and a one-time National Board Certification grant. Cosette and Anglin were two of 32 fellows selected this year out of almost 200 applicants.
Anglin received her teaching license in 2013. She's currently enrolled in a master of education program for teaching mathematics and expects to finish in 2015. This fall, she will begin her second year of teaching at Washington Technology Magnet School in St. Paul, MN.
Cossette received his teaching license in 2014 and is continuing in the M.Ed. program to finish his master's degree in math education. He begins his first year of teaching this fall at Minnetonka High School, Minnetonka, MN.
Visit Teach.umn.edu to learn more about earning your teaching license at the University of Minnesota. For more information about the Knowles Science Teaching Foundation and to read Anglin's and Cossette's profiles, please visit the foundation's website.