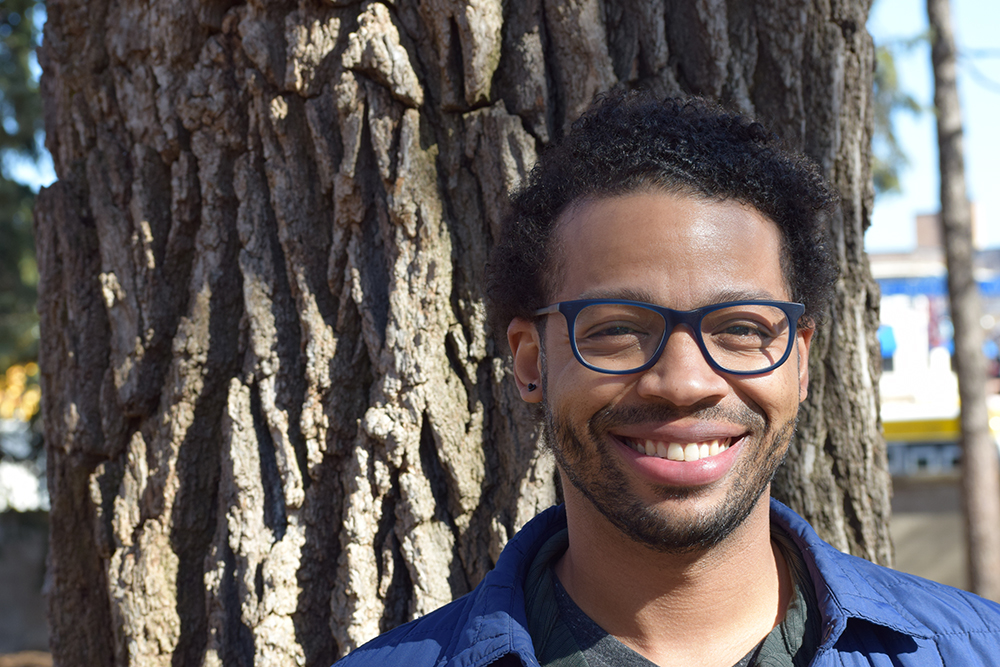 Ezekiel Joubert, a Ph.D. candidate in Culture and Teaching in the Department of Curriculum and Instruction, has received a grant from the Institute for Advanced Study as part of an interdisciplinary Research and Creative Collaborative, "Historical Injustices: The Working Group."
The IAS is a University-wide interdisciplinary center, and a resource for scholars, artists, professionals, and students who are engaged in a wide variety of study and practice. It also serves as a bridge between the University and the wider community as a place where people meet and ideas are exchanged.
The Historical Injustices Working Group also includes Yuichiro Onishi from the Department of African American & African Studies, Catherine Squires from the Department of Communication Studies, Hana Maruyama from the Department of American Studies and John Matsunaga from Asian American Studies. "We are interested in tracing the University of Minnesota's ties to both slavery and Japanese wartime resettlement," says Joubert. "In particular, I am looking at developing a curriculum based on our research."
Joubert also notes that the working group is hoping to tie their research findings to the movement of slaves up and down the Mississippi river. "Part of project is to increase students' of color engagement in the river itself," says Joubert, adding that all school-aged children in Minnesota study African American history as part of the curriculum and ethnic studies are now offered as an elective in the state of Minnesota where he sees the curriculum he is developing as a good fit.
"Almost all universities have an invisible history related to colonialism and racial injustice," says Joubert. "Whether it was the removal of indigineous people off lands or racial injustices related to civil rights." He adds that he hopes the Historical Injustices Working Group can shed light on some of these issues.
Find out more about the research degrees offered in the Department of Curriculum and Instruction.