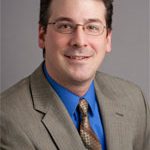 Theodore J. Christ, director of the Center for Applied Research and Educational Improvement (CAREI) and professor in the Department of Educational Psychology's school psychology program, will give a keynote speech at this year's Minnesota Department of Education (MDE) Back to School Conference.
Dr. Christ's talk will focus on the importance of using research, assessment, and evaluation to guide decision-making and educational practice. During the speech, Dr. Christ will discuss ideas on how evaluation data may be used for system improvement to accelerate student outcomes. Finally, he will share the results of a recent statewide needs assessment in the areas of research, evaluation, and assessment with an opportunity to provide input on ways to respond to statewide needs.
The MDE Back to School Conference hosts education leaders and takes place August 9 -10 at the Minneapolis Marriot Northwest. This year's theme is Minnesota's commitment to the drivers of effective education leadership.
Theodore J. Christ's leadership supports CAREI's mission of improving the quality of education for all learners, and thereby society as a whole, through four service offerings: 1) evaluation, 2) research, 3) assessment, and 4) innovation and outreach. As applied researchers and evaluators, CAREI strives to have an immediate impact on communities, listening to and working with clients and partners to understand their experiences. CAREI seeks to impact 80% of Minnesota students within five years.