Earthducation Expedition 2, the second in a series of seven-continent explorations investigating the intersection between education and sustainability, begins August 23 in the sparsely populated regions of Norway, above the Arctic Circle. Led by curriculum and instruction professors Aaron Doering and Charles Miller, the team will investigate oil exploration, renewable energy, sustainable fishing, toxic pollutants, school logistics, land and water rights, and culture and language in the indigenous Sami communities. Then they will post their findings online in the EnviroNetwork, where teachers, students, and others around the world can view and discuss them.

"Northern Norway embodies a rugged, water-saturated landscape, a blend of remote villages and small cities, several distinct cultures and languages, and a number of diverse ecosystems," said Doering. "These factors have led to some unique educational and environmental challenges, with creative commitments to sustainability. We want to learn about those challenges and the solutions local people have crafted so we can share them with others around the world."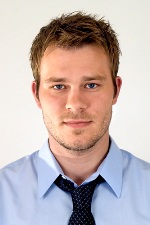 Earthducation Expedition 1, which Doering and Miller led last January, explored the interface of education and sustainability in Burkina Faso, one of the world's poorest nations. The team traveled more than 1,000 miles across the country and interviewed more than 35 individuals, including kings, elders, government officials, teachers, students, and the public. Future expeditions are planned for Australia, South America, Asia, North America, and Antarctica.
"By gathering stories about education and environment from around the world, we hope to create a foundation for embedding sustainability in learning at all levels and in all cultures," Miller says. "Ultimately, we anticipate that the Earthducation EnviroNetwork will be the world's leading online community focused exclusively on the increasingly vital fusion of education and sustainability."
The Earthducation project is funded by the Institute on the Environment at the University of Minnesota. The mission behind Earthducation is to talk and collaborate with people from around the world in order to develop a global narrative around the question: "How do education and sustainability intersect in your life?" Aaron Doering (project investigator), Charles Miller (co-project investigator), and Cassie Scharber (co-project investigator) from the Learning Technologies program in the Department of Curriculum and Instruction are spearheading the project and are working with a talented project team from the Learning Technologies Media Lab.