Professor Emeritus David Olson will deliver the 2018 Cornerstone Symposium lecture Thursday, April 5, at 4 p.m. in the McNamara Alumni Center. The event is free and open to the public. RSVP online at: z.umn.edu/cornerstone2018.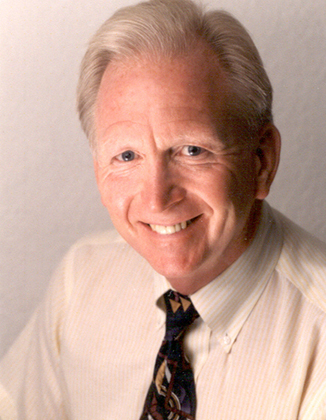 One of the pioneers in couple and marriage therapy, Olson will discuss how he bridged research, theory, and practice to create the pioneering Circumplex Model, a systemic model based on three major relationship dimensions: cohesion, flexibility, and communication. Used in a variety of settings with couples and families, the assessment provides diagnostic information that is useful for treatment planning, clinical intervention, and assessing the clinical outcome. The model has been used as the foundation for more than 1,000 research studies worldwide.
He joined the University's Department of Family Social Science faculty in 1973, and served as Director of Graduate Programs from 1973-1987.  He also served as acting head of the Department in 1989. He conducted research studies of health family systems, marital and family conflict, premarital preparation and marriage enrichment programs, mediation approaches to child custody, and family treatment of alcoholism and drug abuse. He has written or edited over 20 books and published more than 100 articles. He currently serves on the editorial boards of six family journals.
Founder and former CEO of Prepare/Enrich (Life Innovations), Olson created a simplified version of his assessment that has been used with over 4 million premarital and married couples around the globe to improve the health and resilience of their relationships.
He is a fellow of the American Association for Marital and Family Therapy (AAMFT) and the American Psychological Association. He has served as president of the National Council on Family Relations and the Upper Midwest Association for Marriage and Family Therapists. He was honored by both AAMFT and the American Family Therapy Association with Distinguished Contributions to Family Therapy Research Awards, as well as the University of Minnesota's Legacy and Research Excellence Awards.
Olson was honored with Professor Emeritus status in 2001. He received his bachelor's degree in psychology from St. Olaf College, a master's in psychology from Wichita State University, and his doctoral degree from Penn State.
More about Family Social Science
The Department of Family Social Science is in the College of Education + Human Development. Formed in 1970, the Department of Family Social Science features academic programs that are future-focused, comprehensive, and transdisciplinary. FSoS scholars not only discover new knowledge, they are committed to collaborating with families, communities, and agencies to identify challenges and create evidence-based solutions. Its multi-disciplinary focus in a research-intensive institution makes it distinctive and unique.