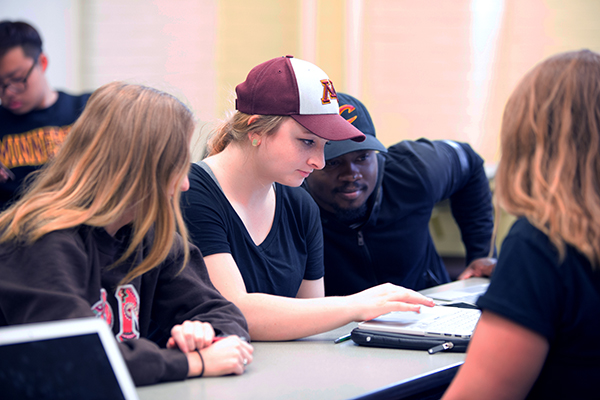 Students considering a family social science degree will have new options for fall 2017. Following a redesign of the curriculum, the Department of Family Social Science has created three concentrations for the family social science undergraduate major that create clear career paths for students interested in improving the lives of diverse families.
"We wanted to help students focus and create a roadmap to careers or an advanced degree in family social science," said Lynne Borden, department head. "It's a degree that gives students a great multidisciplinary foundation with the opportunity to be mentored by some of the country's top researchers in the field."
Family social science degree concentrations
The family and community engagement concentration is designed for students aspiring to work directly with families in community settings. The family therapy option prepares students for entry-level clinical positions or for advanced study in marriage and family therapy or a practitioner certification, such as the parent education teaching license. The family financial studies concentration is designed for students who are interested in becoming a family financial counselor or coach or other similar career paths.
"Our alumni use their FSoS degrees in a variety of careers," said Jodi Dworkin, associate department head, professor, and extension specialist.  "Alumni are working as mortgage counselors for banks, program case managers at non-profits and in a variety of teaching positions in K-12 education and in the community."
For more information contact Jill Trites, director of undergraduate studies,  or visit the FSoS website.