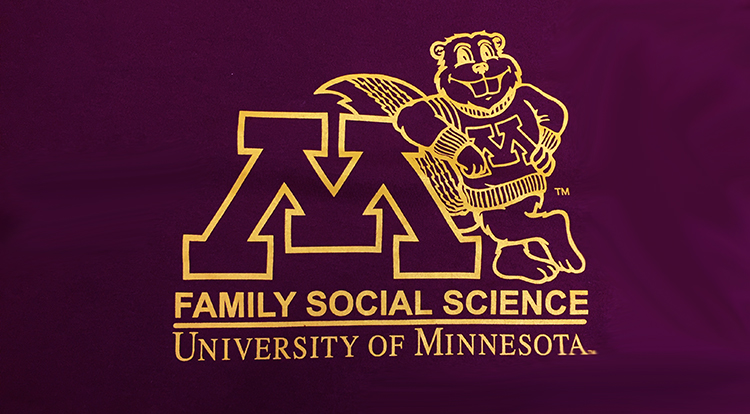 Nine students in the Department of Family Social Science's Ph.D. specialization in Couple and Family Therapy are presenting their research at the annual meeting of the American Association for Marriage and Family Therapy held in Atlanta, GA.
In addition, four FSOS faculty members – Steven Harris, Tai Mendenhall, Lindsey Weiler and Elizabeth Wieling –  will also be presenting and leading workshops and research discussions during the four-day conference.
Students attending include Kadie Ausherbauer, Jackie Braughton, Sarah Crabtree, Daniel Cooper, Lekie Dwanyen, Eugene Hall, Heather Hensel, Aimee Hubbard and Damir Utzran.
Their research represents the breadth of key topics affecting families nationally and internationally including: investigations with Syrian refugees resettled to the United States, local needs assessments conducted with resettled Liberian families, parenting dynamics in a Mexican context, sexual satisfaction and dysfunction and marital separation research.
"Our students are conducting research on critical issues impacting families, especially those affected by social disparities," said Elizabeth Wieling, associate professor and program director of the Couple and Family Therapy doctoral specialization in Family Social Science. "Each of their studies represent cutting edge work advancing the clinical and implementation fields of research."
The American Association for Marriage and Family Therapy (AAMFT) represents more than 50,000 marriage and family therapists. The Department of Family Social Science Ph.D. program's Couple and Family Therapy specialization is among the 20 academic programs accredited by AAMFT in the country.
More about this program
Tai Mendenhall, associate professor in Family Social Science,  addressed the National Institutes of Health's Collaborative Research Center for American Indian Health in August.
Lindsey Weiler, assistant professor in Family Social Science, led a research team gathering data at the Minnesota State Fair.
Graduate students Kadie Ausherbauer and Heather Hensel won a national ethics competition.