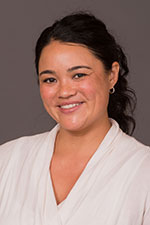 Veronica Fleury, assistant professor in the Department of Educational Psychology's special education program, has been awarded a $30,000 grant from the Organization for Autism Research (OAR). The project, Students and Teachers Actively Reading Together (START), will evaluate the feasibility and acceptability of an adaptive shared reading intervention for preschool children with autism spectrum disorder (ASD).
START's first-stage intervention will be traditional dialogic reading—which encourages adults to prompt children with questions and engage them in discussions while reading to them—delivered in small groups of three to four students. Children who respond well to dialogic reading will continue with the group intervention. Those who are slower to respond will be randomized to one of two intensified instruction conditions.
This proposal is related to an application submitted to the Institute of Education Sciences for a larger four year development project that is currently under consideration.