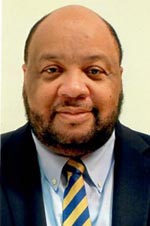 FSOS alumnus Farrell Webb has been appointed dean of the College of Health and Human Development at California State University, Northridge.
Webb graduated with a Ph.D. in family social science in 1994.
After graduating, he worked for almost 20 years at Kansas State University. For the past two years, he worked as an associate dean at California State University, Los Angeles.
Read the CSUN Today article about his appointment here.
Congratulations, Dean Webb!