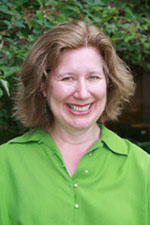 Recent Department of Family Social Science graduate, Kirsten Lind Seal, Ph.D. spoke with Heather Brown of WCCO News about why fewer people chose to get married.
Seal, an adjunct program instructor in the Marriage and Family Therapy Graduate and Certificate Program at St. Mary's University of Minnesota, is conducting research on confidants for American marriages and long-term committed relationships as part of the Marital First Responders project under Professor Bill Doherty.
View the "Good Question" video on WCCO's website.