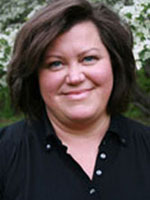 MinnPost featured Department of Family Social Science alumna Janet Yeats in an article on hoarding, including the writer's own personal account of dealing with a family member who exhibited hoarding behavior.
Janet Yeats is the co-founder, along with FSoS alumna Jennifer Sampson, of The Hoarding Project, a nonprofit based in Minnesota and Washington. She's established herself as the expert on hoarding in Minnesota and is frequently featured in news stories about hoarding.
Read the MinnPost story here.