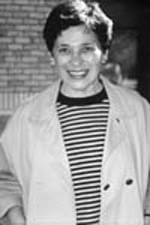 FSoS Professor Emeritus Shirley Zimmerman wrote the
chapter "Conceptualizing Family Well-Being" in Family Well-Being: European Perspectives, an anthology edited by Almudena Moreno Minquez, and part of the Social Indicators Research Series published by Springer.
The anthology offers a comparative analysis of family and well-being, which until now has not been presented from a European perspective.
Dr. Zimmerman has published several books and many more articles on family policy.