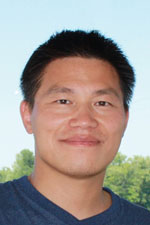 Zan Gao, Ph.D., associate professor in the School of Kinesiology and director of the Physical Activity Epidemiology Lab (PAEL), was reappointed as a high-end foreign expert on Physical Activity and Health by the People's Republic of China for summer 2017. During his appointment tenure, Gao was based at Hunan Normal University (Changsha, China) and stayed in China for one month over the summer.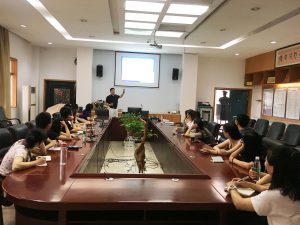 During his stay, Gao delivered a series of lectures on physical activity and health, helped the university establish the discipline in physical activity and health, offered a number of workshops to faculty and students, as well as trained the faculty and graduate students in conducting a cutting-edge research project. Gao is an alumnus of Hunan Normal University, where he received his bachelor's degree in physical education.
In addition, Gao was selected as the Foreign Outstanding Instructor by Hunan Province of China in summer 2017. He was based at Huaihua University, where he delivered a course titled "Advances in Physical Activity and Health," as well as mentored the faculty and students in conducting two research projects in the university and local rural communities. Gao's lectures have been well-received by the students and faculty members at Huaihua University.