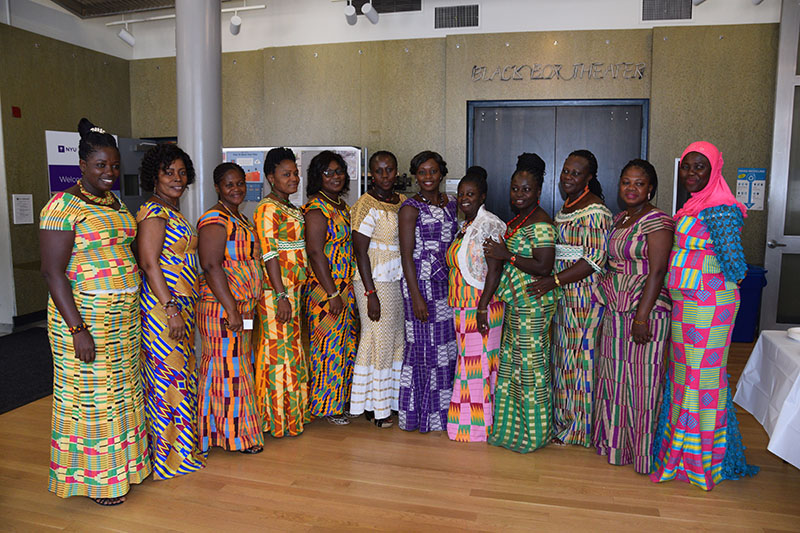 The Ghanaian Institute for the Future of Teaching & Education (GIFTED) Women's Fellowship Fostering program has been awarded a $35,000 grant from Newman's Own Foundation, the independent foundation created by the late actor and philanthropist, Paul Newman. The award to the GIFTED program was made by Newman's Own Foundation as part of its commitment to the empowerment of individuals.
The grant to GIFTED will be used to host a national educational conference in Accra, Ghana that showcases the leadership projects and impact the 36 GIFTED Fellows have made in their schools and communities. In addition, the funding will be used to continue to support the leadership network that is being overseen by the University of Education at Winneba.
Focused on strengthening the leadership capacity and visibility of female educators as leaders within the Ghanaian public education system, GIFTED provides professional development, ongoing support, and leadership training to 12 women educators per year. These GIFTED fellows participate in a year-long transformational leadership curriculum, where they develop and implement action projects that support educational outcomes in their schools.
GIFTED was started in June 2013 and is a collaboration between New York University (NYU), the University of Minnesota, the University of Education Winneba, and Mujeres por Africa and is sponsored by Banco Santander.
Dr. Rose Vukovic, director of undergraduate studies in the Department of Educational Psychology and associate professor in the special education program at the University of Minnesota is co-principal investigator on the project, which is led by Kristie Patten Koenig, co-principal investigator from NYU. Local partners are Sakina Aquah and Priscilla Yaaba Ackah from the University of Education, Winneba.