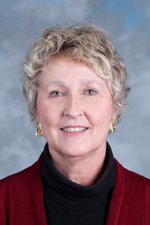 The Gunnar Lab research team continues to study the impact of early experiences through our work with families formed through international adoption and Minnesota-born families. Much of our work over the past year focused on the development of children, teens and also young adults. I am especially grateful for the work
of Professor Rich Lee and his students in the Familee Lab who work with young adults who were adopted from Korea. Rich's work helps us understand the experience of international adoption as it relates to identity and the experience of discrimination.
The overall goal of the Gunnar Lab's research is to study stress and the experiences that shape how the body deals with stress. In this newsletter issue, you can read more about our latest research studies examining stress during pregnancy and its effect on the developing fetus, stress during the transition to adolescence, a very challenging time of life, and stress encountered in social situations where children attempt to meet and work with new peers.
Much of our stress work is taking a medical turn as we evaluate the health and physical development consequences of starting our life in harsh and stressful conditions as is the case for many children adopted internationally from orphanages.
Thank you to all the families who have taken part in our research.
~ Regents Professor Megan Gunnar