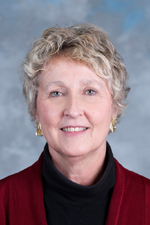 Megan Gunnar, Ph.D., director of the Institute of Child Development, will participate in the University of Minnesota's (UMN) first annual Research Ethics Day conference.
The conference, which will take place on Thursday, March 9, will consist of training sessions and workshops that aim to foster a dialogue about how the university can strengthen human research protections. The morning portion of the conference will focus on informed consent, with afternoon sessions covering a variety of topics, including partnering with community members and managing conflicts of interest.
As part of the morning portion of the program, Gunnar is scheduled to moderate a panel at 9:30 a.m. that will discuss frontier issues in seeking pediatric or adolescent assent and parent or guardian permission.