Annie Hansen-Burke, senior lecturer and field placement coordinator in school psychology program  and LeAnne Johnson, assistant professor in the special education program and coordinator for the early childhood special education (ECSE) licensure and M.Ed. program, were recently honored by Council of Graduate Students with 2016-2017 Outstanding Advising and Mentoring Awards.
During a May 1 awards and recognition ceremony at Coffman Memorial Union, the following student comments were shared.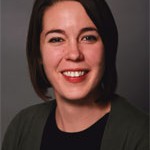 "Dr. Annie Hansen-Burke is someone all students in our program feel comfortable talking to. She is someone I have scheduled an appointment with just to talk about my professional goals, issues with the program, or my insecurities and deepest concerns.  Everything that is communicated to her is said in confidence, and she responds with the utmost care and support."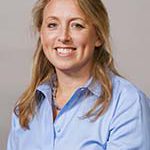 "…An outstanding advisor and mentor listens and guides; educates and cares about the mentee professionally and personally; is accessible as both a resource and sounding board; provides specific and positive support that includes constructive criticism; and is a well-respected and successful contributing member to his/her field…Dr. Johnson embodies each of these qualities."
The Council of Graduate Students (COGS) recognizes faculty members for their exceptional contributions to graduate education. Only COGS awards express the appreciation of the graduate student body. The awards are created, nominations made, and winners selected by graduate students. The Outstanding Advising and Mentoring Award is co-sponsored by the Council of Graduate Students and the Student Conflict Resolution Center.
Congratulations to Dr. Johnson and Dr. Hansen-Burke on their well-deserved awards!