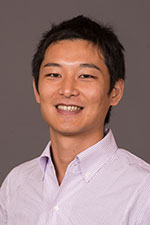 Yuhei Inoue, Ph.D., assistant professor of Sport Management in the School of Kinesiology together with his partners from Temple University and the University of Tsukuba in Japan are featured in The Japan Times, Japan's largest English-language newspaper.
The article discusses the project to reform Japanese college sports by establishing an athletic department that is modeled after US intercollegiate athletic departments. In the next two years, Dr. Inoue and his partners will study the first implementation of this structure at the University of Tsukuba.
Read the entire article titled "Researchers urge Japan to reform college sports system".