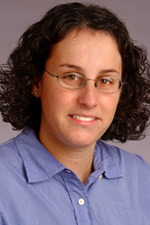 In a recent Star Tribune article about how kids spend their summers, Family Social Science associate professor Jodi Dworkin says it's okay for kids to be bored.
Every year, parents in Minnesota face the quandary of what to do with their children during the summer, when school is not in session, according to a recent Star Tribune article.
For parents of young children there are many options, like day care or summer camp, but for parents of "tweens" (ages approximately from 12 to 15), summer can be a challenge. Tweens are too old for day care, but too young to work.
As a result, parents try to fill summers with activities for tweens, which are often expensive, to keep them active, off their phones, and out of trouble.
However, Dworkin says despite the pressure parents feel to fill up their kids' summers with enriching activities, it's OK for them to be bored, too.
"Allowing your children to be bored not only gives them a chance to be creative, it also gives them a chance to refresh and get ready for another school year," she said.
Read the Star Tribune article here.
Learn more about Jodi Dworkin and her research interests here.