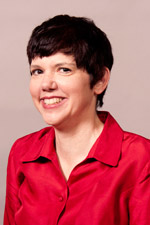 Karen Miksch, associate professor in the Department of Organizational Leadership, Policy, and Development (OLPD), is one of 11 people honored with the 2017 President's Award for Outstanding Service from the University of Minnesota.
This award recognizes exceptional service to the University, its schools, colleges, departments, and service units by an active or retired faculty or staff member. Recipients of this award have gone well beyond their regular duties and have demonstrated an unusual commitment to the University community.
Miksch's contributions to the college and University have been extraordinary through her work and consultation on legal issues, academic freedom, student admissions, and fostering diversity and inclusion in graduate education.
She will be honored at a reception at Eastcliff on June 15, and the Board of Regents will recognize her at their meeting on May 12. See all of this year's winners.