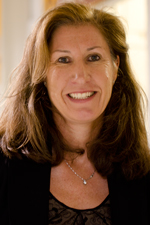 Together with Gopher Athletics and the Minnesota Twins, Lisa A. Kihl, Ph.D., associate professor of sport management in the School of Kinesiology, organizes a panel discussion titled "Challenges and Future Landscape of the Twin Cities Sports Industry."
The discussion will address opportunities and limits of the Twin Cities' vibrant sport industry in a relatively small metropolitan area. The panelists include:
Mark Coyle, Athletic Director, University of Minnesota
Bryan Donaldson, Senior Director, Community Relations, Minnesota Twins
Dannon Hulskotter, Vice President, Marketing & Fan Engagement, Minnesota Vikings Football
Dave Mona, Sports media personality
Ryan Tanke, Chief Revenue Office, Minnesota Timberwolves
The event will be held at the TCF Bank Stadium on Wednesday, November 8, 2017  from 7 pm – 9 pm. It is free and open to the public.
For detailed information, see event flyer.