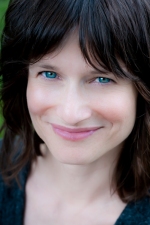 Melissa Koenig, Ph.D., professor in the Institute of Child Development, is the recipient of a 2017 Sara Evans Faculty Woman Scholar/Leader Award.
The award is sponsored by the University of Minnesota's Office of the Executive Vice President and Provost and the Women's Center. It recognizes women faculty at the University of Minnesota-Twin Cities who have achieved significant scientific accomplishments, national and international reputations, and who contribute as leaders on campus.
Up to two awards are offered per year, one in science and engineering and one in humanities, arts, and social sciences. As a recipient of a 2017 award, Koenig will receive $5,000 to support her research.
Koenig will be honored during the Celebrating Changemakers 2017 awards program, which will take place on Oct. 19.