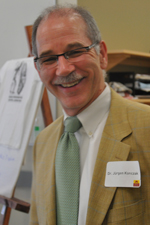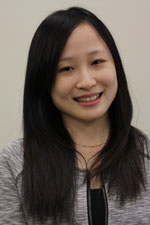 Yu-Ting Tseng, Ph.D. (2017), former advisee of Jürgen Konczak, Ph.D., professor in the School of Kinesiology and director of the Human Sensorimotor Control Laboratory, is primary author on an article recently published in Journal of Motor Behavior.  The article is titled "Position Sense Dysfunction Affects Proximal and Distal Arm Joints in Children with Developmental Coordination Disorder. "
Co-authors are Chia-Liang Tsai (National Cheng Kung Univeristy, Taiwan,), Fu-Chen Chen (National Kaohsiung Normal University, Taiwan), and Jürgen Konczak.
Developmental coordination disorder (DCD) is a neurodevelopmental disorder that affects up to 6% of all school-age children. Children with DCD have problems with coordinating  movements, may have balance problems and show poor motor skill learning. This study assessed wrist joint position sense in a cohort of Taiwanese middle school children with DCD and related it to the observable motor deficits. Results document that children with DCD is associated with proprioceptive dysfunction of the wrist/hand complex, which likely contributes to the motor problems in children with DCD.
Yu-ting Tseng is currently a post-doc at the Division of Child Health Research, Institute of Population Health Sciences in the National Health Research Institutes (NHRI) in Zhunan, Taiwan.