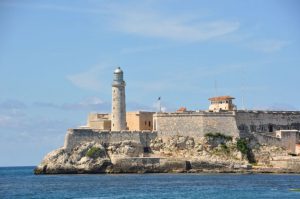 College of Education and Human Development faculty, staff, alumni, and school-based colleagues will be in Havana, Cuba, January 25 to February 4, to meet with Cuban educators and present research papers at the Pedagogía 2017 International Conference for the "Unity of Educators." The delegation, the largest U.S. academic group to date to travel to Cuba and present at a conference, includes 17 experts in reading and literacy, second languages and culture, dual language and immersion, bilingual education, special education, access and inclusion, multicultural education, immigrant youth, and pathways to diversifying the teaching force.
Goals for the visit include sharing research and practical knowledge, and engaging with colleagues on Cuban initiatives presented by local advocates, educators, and policy makers; presenting research at the conference; and making visits to educational spaces such as the National Literacy Museum.
"When we return, we will be sharing our insights from this trip with educators across Minnesota," said Deborah Dillon, delegation leader and associate dean for graduate and professional programs in the college.
Other members of the delegation include Laura Coffin Koch (conference organizer), Stephanie Owen-Lyons (assistant to the delegation leader), Alexander Giraldo (graduate student), Julio Cabrera Morales (graduate student), Michelle Benegas (alumna), Amy Hewitt-Olatunde (St. Paul Public Schools), Karina Elze (Minneapolis Public Schools), and the following faculty and staff from CEHD: Heidi Barajas, Martha Bigelow, Blanca Caldas Chumbes, Panayiota Kendeou, Keitha-Gail Martin-Kerr, J.B. Mayo, David O'Brien, Karla Stone, and Rose Vukovic.
The impetus for the trip came from State Senator Patricia Torres Ray, who contacted CEHD dean Jean Quam and Dillon requesting that they secure a group of diverse scholars and practitioners from the college and community for the trip. Senator Torres Ray planned to join the delegation but was unable to leave her work at the statehouse to travel during the legislative session.
View photos and read more about the trip in the Spring/Summer 2017 issue of Connect.