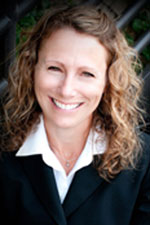 An article in the online publication row2k takes on the issue of the number of women in head coaching positions in collegiate rowing programs. Nicole LaVoi, Ph.D., senior lecturer in the School of Kinesiology and co-director of the Tucker Center for Research on Girls and Women in Sport, is quoted on her research in the Tucker Center Report Card on women head coaches in collegiate sports, which shows that rowing has even fewer head coaches than many other women's sports. LaVoi says:
"There really aren't many women coaches in the big programs. We have record numbers of women participating in rowing, but we don't see that translating into women coaching in rowing, and that's a little concerning."
Read the full story here.