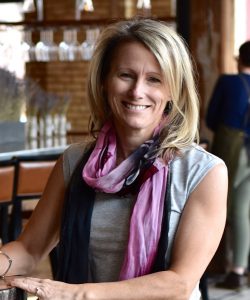 Nicole LaVoi, Ph.D., senior lecturer and co-director of the Tucker Center in the School of Kinesiology, will be guest speaking at Wellesley College on October 25 for the college's LeadBLUE Athletic Leadership Academy. The title of her presentation is Building a Positive Team Culture.
Designed to facilitate leadership development tools and educational opportunities for all student-athletes, the LeadBLUE Athletic Leadership Academy aims to enhance the quality of team culture, student leadership, and the athletic experience at Wellesley.
LaVoi served as the head tennis coach at Wellesley from 1994-1998. See the complete announcement here.