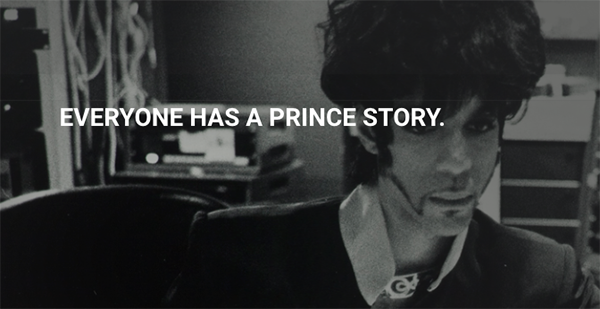 The Learning Technologies (LT) Media Lab has teamed up with the Weisman Art Museum to give visitors the chance to record and share their favorite Prince moments as part of the exhibit, "Prince from Minneapolis" running through June 17, 2018.
"You don't have to be at the exhibit to contribute," says LT creative director Jeni Henrickson about the interactive software that lets the visitors record and share their memories of the performer. "Visitors can view the recordings and make their own from their homes. People around the world can go to this site and add a Prince moment," she adds.
Visitors can pin themselves on an interactive map and view stories on the video wall, either at the touch screen monitor in the museum or from their home computers equipped with video cameras. The entire interactive wall was custom-developed by the LT team.
The LT Media Lab has a track record of leveraging their technological skills to allow the public to share their stories around educational topics. In the past, they used video documentation and online learning environments to allow students to follow their expeditions into the arctic to evaluate climate change as part of the Changing Earth project and, most recently, into South America to capture stories about the science and future of agriculture as part of the AgCultures project led by Professor Aaron Doering.
The Weisman and the LT Media lab will continue their collaboration on the upcoming exhibit, "Vanishing Ice" which opens January 27, 2018 and offers a glimpse into the rich cultural legacy of the planet's frozen frontiers.
Learn more about the LT Media Lab and the academic programs offered in Learning Technologies in the Department of Curriculum and Instruction.