The new master's degree will help meet the state and national need for Board Certified Behavior Analysts.
Approximately one in every ten people or 11.2% of people in Minnesota and 13.1% of people in the United States are living with some kind of disability according to the Minnesota Department of Employment and Economic Development.
It's with that in mind that Jennifer McComas, associate chair and professor in the Department of Educational Psychology, developed the new master's degree in special education with an emphasis in applied behavior analysis (A.B.A).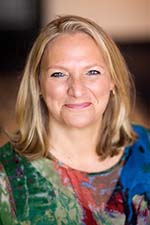 "The new program is designed to teach students about the principles of behavior," explains McComas, "how to recognize the influence of social interactions and other environmental variables and recommend changes to improve the day-to-day lives of people with disabilities."
Now approved by the national Behavior Analyst Certification Board, the A.B.A. program is designed prepare students to sit for their Board Certified Behavior Analyst (BCBA) exam and to work with people with disabilities, such as autism spectrum disorder and developmental disabilities.
"The M.A. is a good fit for psychology and education majors and those interested in applied research who want to make a difference in the world around them," McComas says.
A full-time, on campus program, the M.A. in special education with an emphasis in A.B.A. is currently accepting applications for fall 2018. Students who enroll in the program will be required to complete 36 total credits (nine credits in four semesters), including three semesters of practical experience working alongside a BCBA. They'll also complete a final research project, guided by University of Minnesota faculty and staff, like McComas, who are experts in the area of applied behavior analysis.
"We'll approach applied behavior analysis from a scientific perspective," McComas says. "Students will be challenged to become consumers of research and prepared for the real world through supportive supervisory experience, which is essential when working with people with disabilities."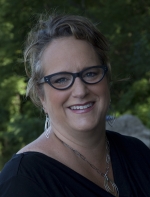 Amy Hewitt is a senior research associate with the Institute for Community Integration at the University of Minnesota and has worked for over 30 years to improve community inclusion and quality of life for children and adults with disabilities and their families.
"This new program is timely and responds to a critical need in Minnesota. With newly implemented policies that fund early intensive behavioral intervention for people with autism and the focus on positive behavioral support in the MN Olmstead Plan there is a high need for qualified professionals," Hewitt says. "This program will help to ease the high demand to grow this workforce."
Graduates of the program will help meet the state and national need for BCBAs who work with people with disabilities to identify opportunities to make positive behavior changes leading to more fulfilling lives.