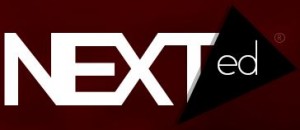 What if you could combine the reach and accessibility of a MOOC with an engaging user experience and online interface, a Facebook-like social network, meaningful interaction with an instructor who is more than a talking head, and authentic project-based learning?
That's what the Learning Technologies Media Lab (LTML) plans to accomplish via an innovative new learning initiative called NextEd. In January, LTML will launch NextEd with a course titled Designing for Experiences: Principles to Technology Transformation. Led by Aaron Doering, Bonnie Westby-Huebner Endowed Chair in Education and Technology and associated professor in the Department of Curriculum and Instruction, the course is targeted at anyone interested in learning to design and develop transformative technology-enhanced experiences for learners of any age. Course participants will explore multiple technologies and teaching strategies as they put into practice the principles they are learning.
"Transformative learning begins with transformative experiences," Doering said. "This online experience will guide and inspire teachers, corporate trainers, designers, and anyone interested in technology-enhanced learning to generate real change in online, hybrid, and mobile education."
The NextEd courses offer an innovative course registration model as well, allowing participants to choose their level of enrollment and what type of recognition they will receive for completing the course — from a simple certificate of completion up through University of Minnesota graduate-level credit.
See more about NextEd and the Designing for Experiences course.