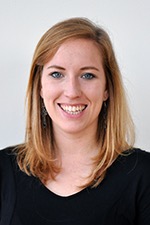 Madeleine Orr, Ph.D. student in the School of Kinesiology, advised by Dr. Yuhei Inoue, assistant professor of sport management, has been awarded a Council of Graduate Students travel grant for $600  to attend and present at the North America Society for Sport Management Conference. Orr's presentation is titled: "Toward a Practitioner-Oriented Framework of Event Legacy: A Case Study of Toronto 2015."
Several other Kinesiology faculty members and graduate students are participating in the conference, held in Denver, CO from May 30 until June 2.
The detailed conference program is available online.