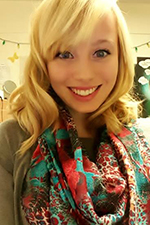 Alyssa Palmer, a Ph.D. child psychology student in the Institute of Child Development (ICD), was awarded a 2017 Translational Summer Research Fellowship by the Institute for Translational Research in Children's Mental Health (ITR).
ITR's primary mission is to bridge the gap between research and practice in children's mental health.
The fellowship aims to help graduate students pursue collaborative research projects on the development or expansion of evidence-based prevention or treatment interventions in children's mental health. Palmer is one of four graduate students who was awarded a fellowship this year.
Palmer's research will focus on parent self-regulation, parenting quality, and child behavioral outcomes in homeless families.