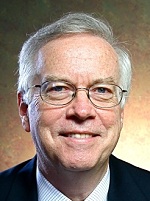 WCCO recently featured Department of Family Social Science professor Bill Doherty in a segment about how much time parents spend with their children.
According to the "Good Question" segment with Heather Brown, moms are spending about four hours a week more with their kids than they did 40 – 50 years ago. Dads are also spending more time with their kids.
"The big thing is interacting with them compared with just being around," said Doherty.
He said there is no magic formula, but the key is being intentional with your time, and balancing quantity and quality of time.
Read the WCCO article and see the video here.
Learn more about Bill Doherty and his research interests here.