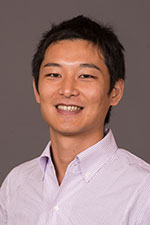 Yuhei Inoue, Ph.D.
, assistant professor of Sport Management in the
School of Kinesiology
, is quoted in an article written for The Japan Times, Japan's largest English language newspaper. The article,
"Japanese collegiate sports study ends Phase 1,"
recaps a symposium Inoue participated as a presenter and panel member. The symposium's theme was the reform of Japanese college sports systems and took place on March 29 in Tokyo.
In the article, Inoue discusses his thoughts on changing the financial structures of college's sports programs, explaining that by doing so, it would make sports teams more attractive properties for their respective institutions to invest in.