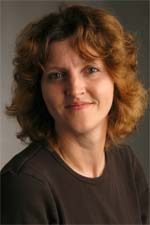 Can providing teachers with information about the neurobiology of learning improve K-12 teaching and student learning? Yes, according to University of Minnesota researchers, who recently published their findings in the journal Educational Researcher. Those findings were also selected as an "Editor's Choice" in Science magazine.
By studying attendees of BrainU, a professional development workshop that teaches neuroscience principles of learning to in-service teachers, neuroscience professor Janet Dubinsky, curriculum and instruction associate professor Gillian Roehrig (left), and educational psychology associate professor Sashank Varma discovered that understanding of and engagement in neuroscience concepts improved for attending teachers and their students. Teaching the concept of "plasticity," as designed by the Society for Neuroscience, provided a model for understanding student learning in response to teacher instruction, which was a key concept taught in the BrainU workshop.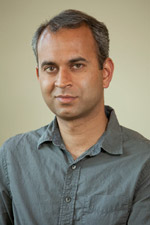 "Our empirical evaluation of BrainU finds that it improved teacher understanding of neuroscience and confidence in teaching neuroscience," said Varma (right). "This understanding translated to improved classroom instruction compared to control teachers. There was more evidence of inquiry-based learning on the part of teachers and of students engaging in higher-order thinking, displaying greater depth of knowledge, making deeper connections to the world, and engaging in more substantive conversations with teachers."
The researchers conclude their journal article with advice for integrating neuroscience principles of learning into the training of pre-service teachers.
Read the article "Infusing Neuroscience Into Teacher Professional Development," in Educational Researcher.
Also see "When Neuroscience Guides Education" in Science magazine.