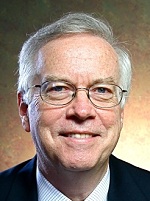 Department of Family Social Science professor Bill Doherty was recently quoted in a Wall Street Journal  article about the importance of doing spontaneous things as a family.
The author of the article tells the story of how she listened to her 10-year old son when he said he wanted to go from Pittsburgh to Cleveland to see the victory parade for the Cleveland Cavaliers, who won the 2016 NBA Championship.
Despite the crowds, booked hotel rooms, and the heat, the family took an impromptu road trip from Philadelphia to Cleveland for one reason: it would be memorable.
While parenting is often about structure and setting limits, "sometimes it's good to say 'what the heck', and break out of what we normally do," Doherty said.
He also said, "The thing about spontaneous family events is that they are a bit over the top. That is what makes them memorable."
Read the Wall Street Journal article here.
Learn more about Bill Doherty and his research interests here.