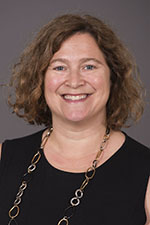 Amy Susman-Stillman, Ph.D., director of applied research at the Center for Early Education and Development, was featured in a Star Tribune article that explored changes to the kindergarten curriculum in Minnesota.
Across the state, kindergarten curriculum has shifted from "learning-while-playing" to emphasizing reading and math in an effort to meet new standards.
According to the Star Tribune, Susman-Stillman said that in "the process, guided adult-supported playtime like sand and water play, dress-up corners and role-playing has largely vanished from kindergarten classrooms."
The article noted that as the kindergarten curriculum has become more rigorous, teachers are working to balance academics and developmentally appropriate activities.