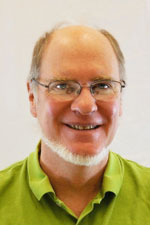 A study by Thomas Stoffregen, Ph.D., professor in the School of Kinesiology and director of the Affordance Perception-Action Laboratory (APAL), along with Bruno Mantel and Benoit G. Bardy, has been accepted for publication in Ecological Psychology. The article is titled "The senses considered as one perceptual system."
While peer-reviewed, the article was invited as part of a special issue commemorating the 50th anniversary of the publication of The Senses Considered as Perceptual Systems, by James J. Gibson, one of the foundational statements of the Ecological Approach to Perception and Action.
Dr. Mantel is on the faculty at the University of Caen, while Dr. Bardy is on the faculty at the University of Montpellier, both in France.