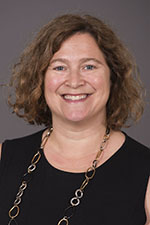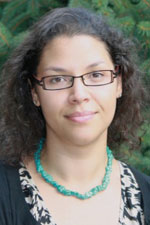 Amanda Sullivan, Ph.D., associate professor in the Department of Educational Psychology, and Amy Susman-Stillman, Ph.D., research associate at the Center for Early Education and Development, recently hosted a research-to-policy briefing to discuss whether the Child Care Development Block Grant (CCDBG) equally benefits children with and without special needs.
The CCDBG is a $5.3 billion block grant program that provides funding to states, territories, and tribes in an effort to increase access to quality care for low-income families with young children. In 2014, Congress reauthorized the CCDBG and identified low-income children with special needs as a priority target population.
The briefing shared findings from a research project funded by the U.S. Department of Health and Human Services' Office of Research, Planning and Evaluation. For the project, Sullivan and Susman-Stillman analyzed data from a nationally representative sample of young children with and without special needs to determine whether children with special needs equally access child care subsidies and how child care subsidies affect use of various care types and quality.
Sullivan and Susman-Stillman's analysis found that throughout early childhood, children with special needs are less likely to access subsidized child care and that subsidy use increased the likelihood that a family would use home- or center-based care. The analysis also found that subsidized children with special needs spend more hours in care than non-subsidized children with special needs, and that subsidy use does not ensure access to quality care.
According to Sullivan and Susman-Stillman, based on the study's findings, stakeholders should address inequities in accessing subsidized care for children with special needs and reduce barriers parents and providers face in finding and supplying high-quality care.