Two new books in Routledge's Expanding Literacies in Education series, co-edited by Professor Cynthia Lewis in the Department of Curriculum and Instruction, were released this week—Reading Students' Lives by Catherine Compton-Lilly, Literacy and Mobility by Brice Nordquist.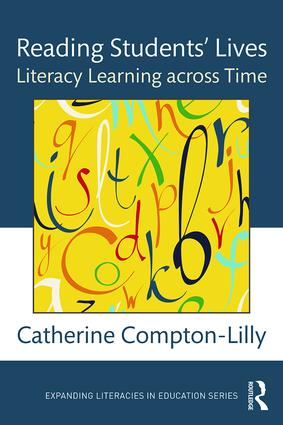 The Expanding Literacies in Education series features books that highlight the changing landscape and explore new directions and theoretical tools in literacy studies as it is transforming education—including material, embodied, affective, and global emphases; digital and virtual worlds; and transcultural and cosmopolitan spaces. These books engage researchers, graduate students, and teacher educators with new and emerging theoretical approaches to literacy practices in all of their complexities, challenges, and possibilities.
Reading Students' Lives: Literacy Learning Across Time documents literacy practices as children move through school, with a focus on issues of schooling, identity construction and how students and their parents make sense of students' lives across time. It is the final book in a series of four that track a group of low-income African American students and their parents across a decade. This is a free-standing volume that breaks new ground both theoretically and methodologically and has important implications for children, schools, and educational research.
Literacy and Mobility: Complexity, Uncertainty, and Agency at the Nexus of High School and College follows students from different tracks of high school English in a "failing" U.S. public school through their first two years after high school. The work illustrates how students help constitute and connect one scene of literacy with others in their daily lives; how their mobile literacies produce, maintain, and disrupt social relations and identities with respect to race, gender, class, language, and nationality; and how they draw upon multiple literacies and linguistic resources to accommodate, resist, and transform dominant discourses.
Lewis's research draws on critical sociocultural theory to study the relationship between classroom discourse, social identities, and learning in English/Language Arts. She holds the Emma Birkmaier Professorship in Educational Leadership and serves as the Department Chair.
Learn more about Literacy Education programs and research in the Department of Curriculum and Instruction.