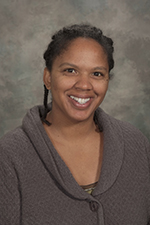 Sheila Williams Ridge, director of the Shirley G. Moore Lab School in the Institute of Child Development, presented at the 2017 Children & Nature Network (C&NN) International Conference and Summit.
C&NN aims to connect children, families, and communities to nature through innovative ideas and evidence-based resources. The theme for the 2017 conference was, "Kids Need Nature, Nature Needs Kids."
During the conference, Williams Ridge spoke about tailoring outdoor learning opportunities to children's specific developmental needs, depending on their age. She also moderated a panel about best practices for nature-based learning in the early childhood field.