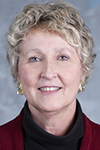 Researchers increasingly are aware that conditions in the first few years of a child's life can influence their physical, emotional, and mental health throughout their lifespan. The 2016 MN LEND Forum, "The Neurobiology of Poverty – Children Living in Poverty: Neurodevelopmental and Biological Correlates," explores what is known about the life-long effects of growing up in poverty via the perspectives of two leading researchers in the field.
Dr. Seth Pollak of the University of Wisconsin-Madison will discuss "Child Poverty and the Income-Achievement Gap: Insights from Cognitive Neuroscience" and Dr. Megan Gunnar from the University of Minnesota's Institute of Child Development will present "Poverty, Allostatic Load and the Stress Neuraxis: A Mechanism or a Bridge Too Far?"
The live Webcast from this sold-out forum at the University of Minnesota will take place on Thursday, April 28, 12:30 – 3:00 p.m. Central Time. For more information and to register for the Webcast see http://lend.umn.edu/misc/povertyforum.asp.
The MN LEND Forum is an annual event sponsored by the Minnesota Leadership Education in Neurodevelopmental and Related Disabilities Program (lend.umn.edu) of the Institute on Community Integration, University of Minnesota. The interdisciplinary MN LEND training program prepares future leaders who will serve children with Autism Spectrum Disorder, other neurodevelopmental and related disabilities, and their families in healthcare, education, human services, and policy settings.